The first batch of synthetic diesel shipped from Uzbekistan GTL Plant
Press center
The first batch of synthetic diesel shipped from Uzbekistan GTL Plant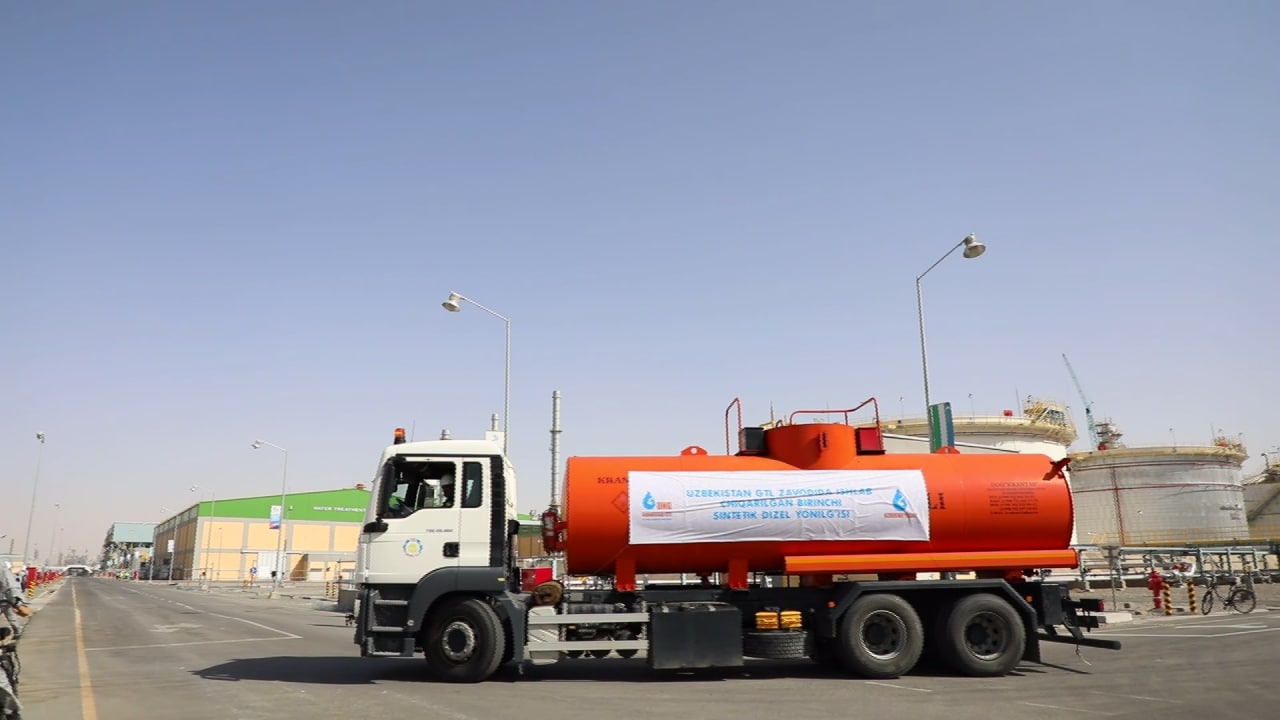 On July 2, 2022, the first batch of 10 tons of synthetic diesel fuel, was solemnly sent from Uzbekistan GTL Plant, through water arches, to Navoi Mining and Metallurgical Combine.
Two modern special mining vehicles manufactured by Caterpillar and BelAZ of Navoi Mining and Metallurgical Combine were filled with the first batch of GTL fuel for testing during two days. NMMC vehicles fuelled with GTL diesel demonstrated the best technical, operational and environmental performance. In the near future, the Plant plans to supply 5 thousand tons of diesel for NMMC needs through trading platform of Uzbek Republican Commodity and Raw Materials Exchange.
GTL diesel stands out for high technical performance and low air emissions with almost zero sulfur content. GTL diesel can be used on diesel engines as it is or for blending purposes. GTL diesel reduces pollutant emissions by up to 70% compared to conventional diesel, and its clean and complete combustion helps reduce engine deposits, thereby extending service life of equipment and significantly reducing maintenance costs.
Uzbekistan GTL premium synthetic diesel fuel is being sold through trading platforms of Uzbek Republican Commodity and Raw Materials Exchange.
Capacities of Uzbekistan GTL Plant allow to annually produce up to 1 million tons of diesel.
GTL diesel is in exact conformance to high requirements of Euro-6 European environmental standard (EN15940) and O'zDSt EN15940:2022 national standard.



04.07.2022

697