UGTL plant engineers undergo a training course in the Honeywell automated control system
Press center
UGTL plant engineers undergo a training course in the Honeywell automated control system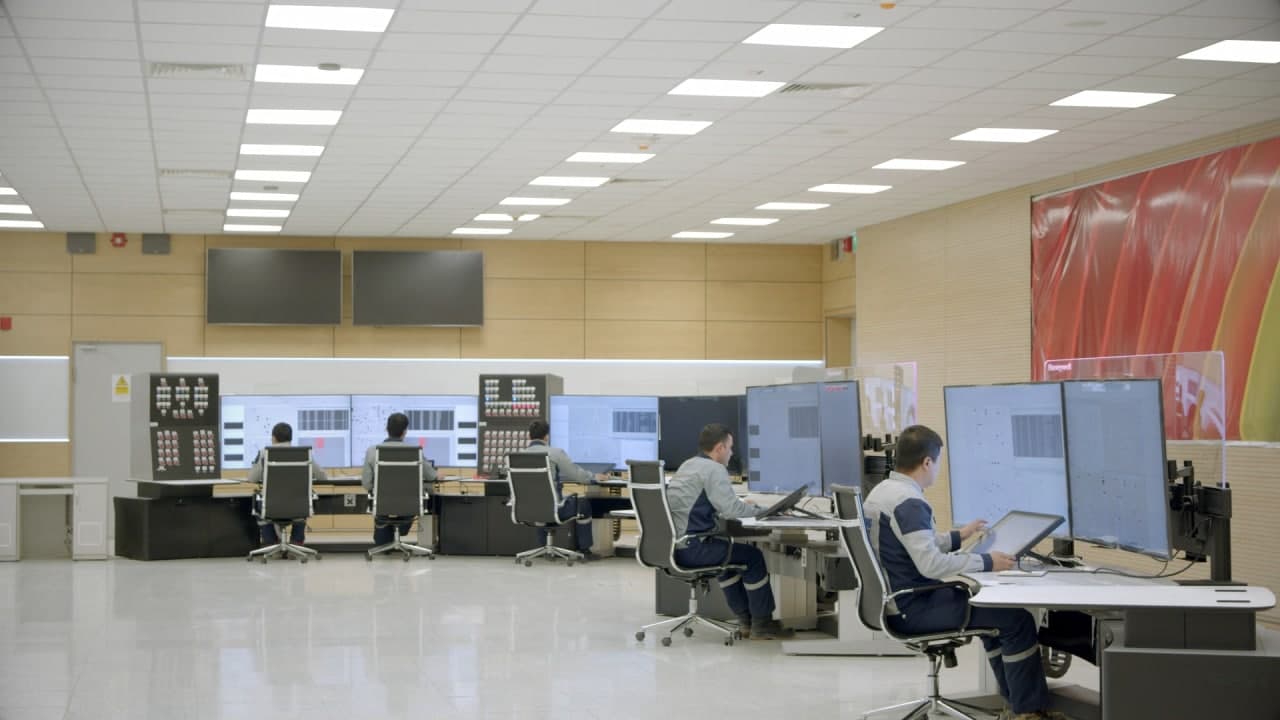 The latest-generation Honeywell Experion Orion Console control panels, the design of which was specially developed for the GTL plant which is now being constructed in Uzbekistan, have been installed at the synthetic liquid fuels production Plant.

These are the first Honeywell Experion Orion control panels which have been installed at a production plant in Uzbekistan and in CIS countries.



About 150 engineers undergo the specialized training in the automated production and process control system at the Honeywell specialized training center in Tashkent under the UGTL Plant specialists training program.



The training center has control panels similar to that of the UGTL Plant, which enable fully functional simulation of technological process, including emergency situations and contingencies to ensure training of engineers for various scenarios and stages of monitoring and management of the Plant's production cycle.



The Plant itself also has in place a multifunctional system for training the control panel operators – OTS (Operator Training Simulator).This system allows engineers to continue their training in the Plant's commissioning and operation.
The total of about 100 plant engineers have successfully completed training in Honeywell system.



The Plant's specialists carry on training and improving their knowledge for the upcoming commissioning works.
Information service of Uzbekistan GTL LLC
06.01.2021

731