Launch of the Request for Qualifications for the solar photovoltaic PPP project in Guzar as part of the 1GW solar program developed by the Government of Uzbekistan with the support of the Asian Development Bank
Press center
Launch of the Request for Qualifications for the solar photovoltaic PPP project in Guzar as part of the 1GW solar program developed by the Government of Uzbekistan with the support of the Asian Development Bank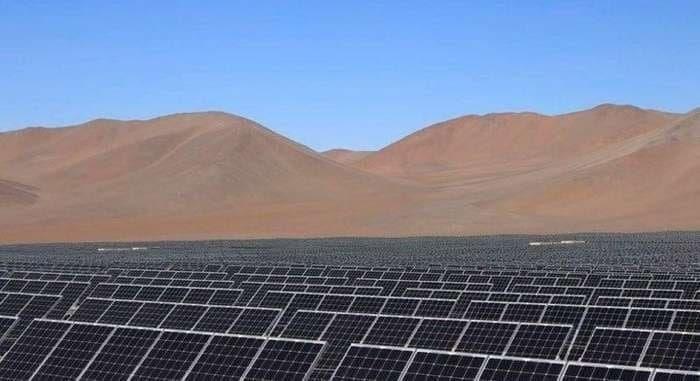 The Ministry of Energy of Uzbekistan (MOE) is pleased to announce the launch of the Request for Qualifications for the Guzar Solar PPP Project (the Project) with a capacity of up to 300MWac.
The Project is the second project under the 1GW Solar Program being developed by the Government of the Republic of Uzbekistan (GOU) with the support of the Asian Development Bank (ADB) as part of the GOU's large-scale renewable energy strategy to deploy until 2030 up to 8GW of environment-friendly renewable energy generation. The Program is supported by MOE, the Ministry of Investments and Foreign Trade (MIFT), and the Public - Private Partnership Development Agency (PPPDA) and the Ministry of Finance (MOF).
A site situated in the Guzar district of Kashkadarya region has been selected for the construction of a photovoltaic station with a capacity of up to 300MWac and transmission line to the nearby Guzar 220kV substation. The Project shall be structured in accordance with international best practices and shall be developed based on precedents from the Sherabad Solar Project, the first project tendered under the Program.
The Project is being tendered internationally under the Public-Private Partnership model, with the aim to attract and select a qualified private developer-investor for the Project. The GOU is now inviting interested parties to submit their qualification applications by latest on 30 March 2022, 18:00 Tashkent time.
The Asian Development Bank has long been promoting key reforms in the energy sector, as well as pioneering the development of solar power in the Republic of Uzbekistan, starting with the creation of the solar institute in 2013, the establishment of the solar energy roadmap in 2014, and the commissioning of several studies to evaluate the solar potential in the Republic of Uzbekistan. ADB has been mandated by the Government to provide transaction advisory services for the 1GW Solar Program to help the country achieve its overall goals of lowering the cost of its energy sources for the benefit of the population, decreasing its dependence on fossil fuel, and reducing overall CO2 emissions in energy production.
All interested parties are free to download the Request for Qualification (RFQ) document and participate at this stage of the tender.
If you have any difficulties in downloading the document, please feel free to contact:
Ministry of Energy of the Republic of Uzbekistan
Asian Development Bank
Bidders should take into account that the RFQ Submission Deadline, 18:00 Tashkent time, on 30 March, 2022.
30.12.2021

8686