Diesel of Uzbekistan GTL Plant conforms to Euro-6 standard
Press center
Diesel of Uzbekistan GTL Plant conforms to Euro-6 standard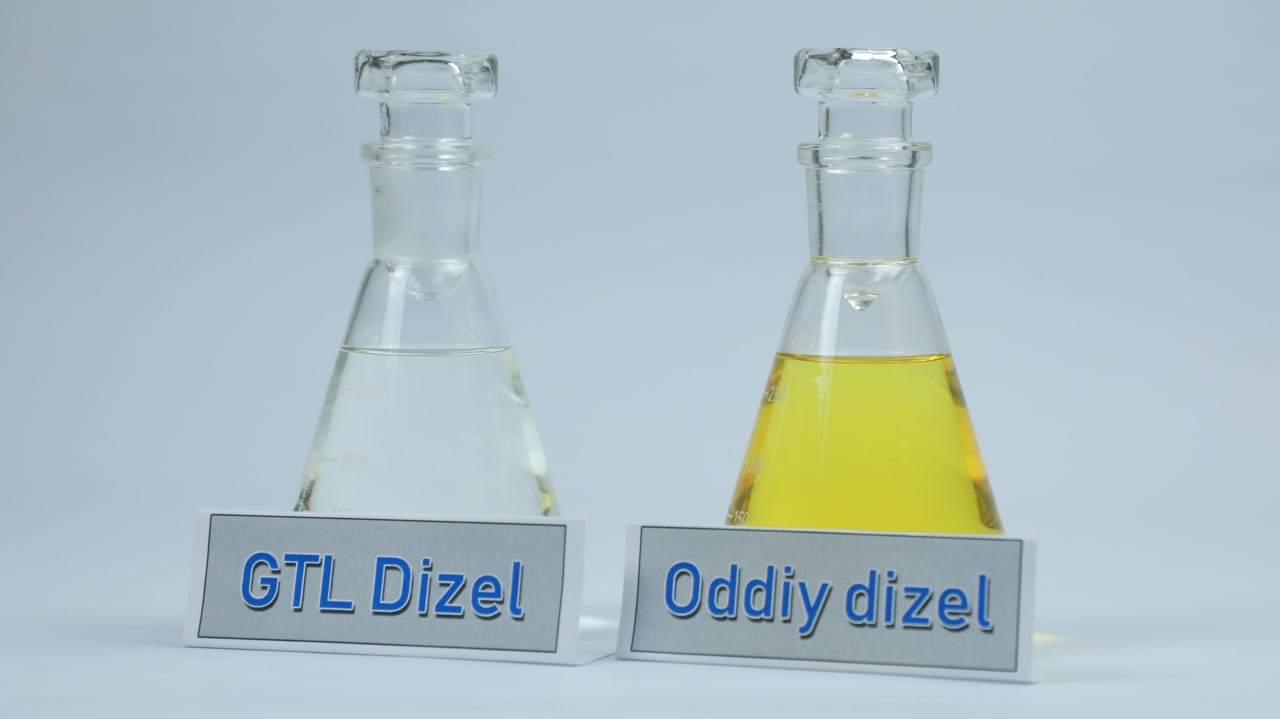 Swiss SGS, the world leader in independent expertise, has confirmed conformity of quality of Uzbekistan GTL's synthetic diesel to high requirements of Euro-6 European environmental standard.
Uzbekistan GTL started production of premium synthetic diesel that is in exact conformance to high requirements of Euro-6 (EN15940) European environmental standard and O'zDSt EN15940:2022 national standard.
On July 1, 2022, SGS carried out independent laboratory tests of synthetic diesel produced at the Uzbekistan GTL Plant, results of which confirmed conformance of all parameters of the GTL diesel to requirements of international and national standards.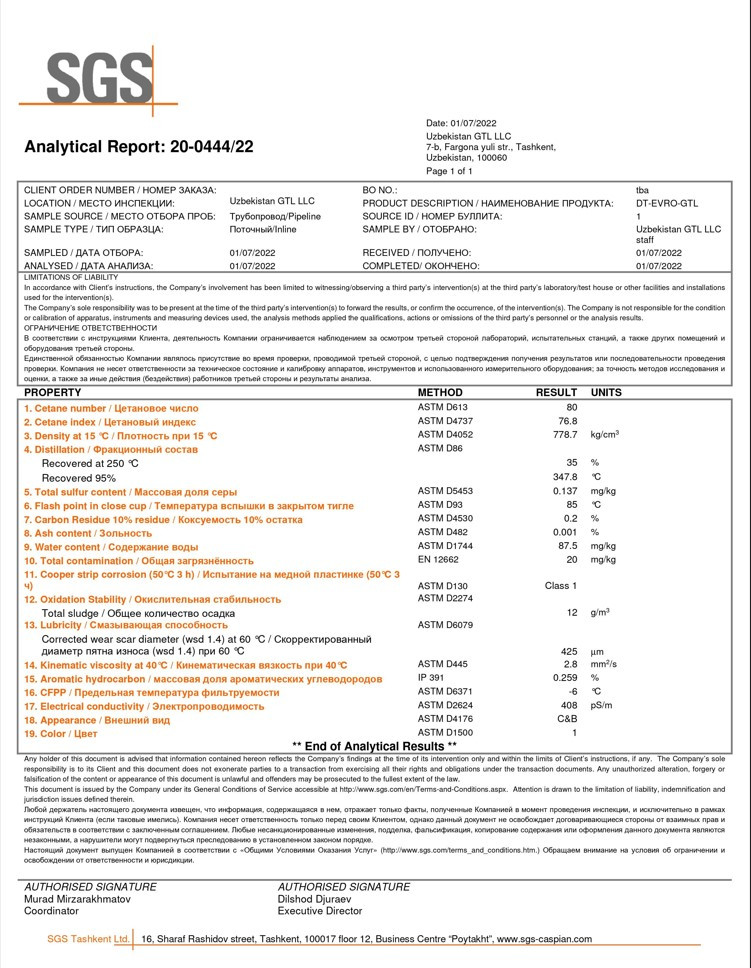 Earlier, the Central Laboratory of Uzbekistan GTL Plant, accredited by the Uzbek Accreditation Centre (O'ZAK.SL.0208), also received confirmation of conformance of the produced GTL synthetic diesel to requirements of the standards.
Uzbekistan GTL's premium synthetic diesel is being sold through trading platforms of Uzbek Republican Commodity and Raw Materials Exchange.
Capacities of Uzbekistan GTL Plant allow annually produce up to 1 million tons of diesel.
04.07.2022

760