The company "Masdar" considers Uzbekistan as a strategic market and there are a number of good reasons for this
Press center
The company "Masdar" considers Uzbekistan as a strategic market and there are a number of good reasons for this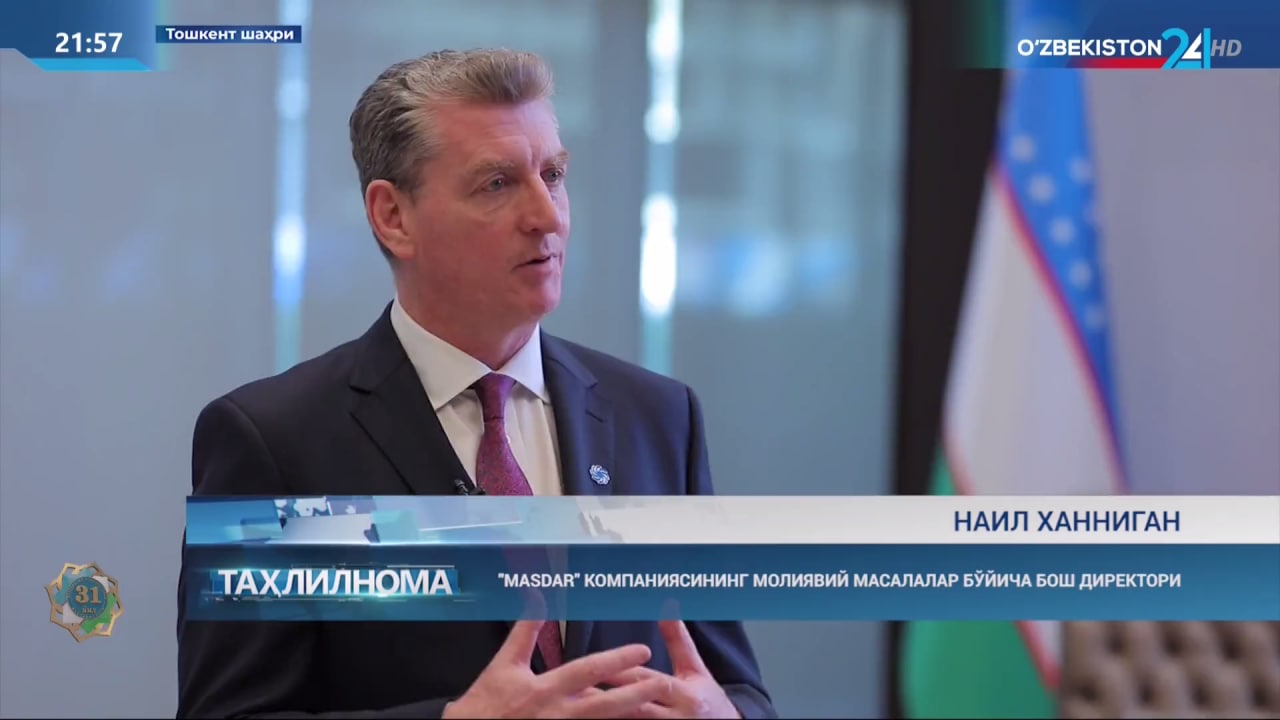 Nail Hannigan, Director of Financial Affairs at Masdar UAE, assessed the current work on the development of renewable energy sources in Uzbekistan, the company's projects and their prospects.
- The first of them is that the Head of State has a clear strategy and big ambitions to get more than 25% of energy from renewable sources by 2030.
At the same time, a strong legal framework in this area strengthens the confidence of foreign investors in your country.
A big plus is the support of the country's renewable energy projects by international financial institutions, including the International Finance Corporation, the European Bank for Reconstruction and Development, and the Islamic Development Bank.
We are currently implementing five projects in Uzbekistan. In the future, we want to actively participate in tenders and implement more joint projects. At the same time, there are plans to expand the already started joint projects.
We entered the country's market through the Nur Navoi project and are proud to be one of the first in Uzbekistan in the field of renewable energy sources.
We are confident in the long-term nature of our cooperation and we would like to note that today we have partnership plans for at least 25-30 years.
This is natural, because now we are implementing five projects here with a total capacity of about 1,500 MW. And taking into account the fact that Uzbekistan has set itself big and ambitious goals for the development of renewable energy, we have a lot of joint work to do.
Moreover, the state creates all the necessary opportunities and favorable conditions for this, which constantly increases the investment attractiveness of the country for investors like us. Therefore, we are focused on long-term cooperation with Uzbekistan," said Nail Hannigan.


05.09.2022

672