Launch of The Request for Proposal (RFP) Stage for 3 Solar PV Plants in Uzbekistan
Press center
Launch of The Request for Proposal (RFP) Stage for 3 Solar PV Plants in Uzbekistan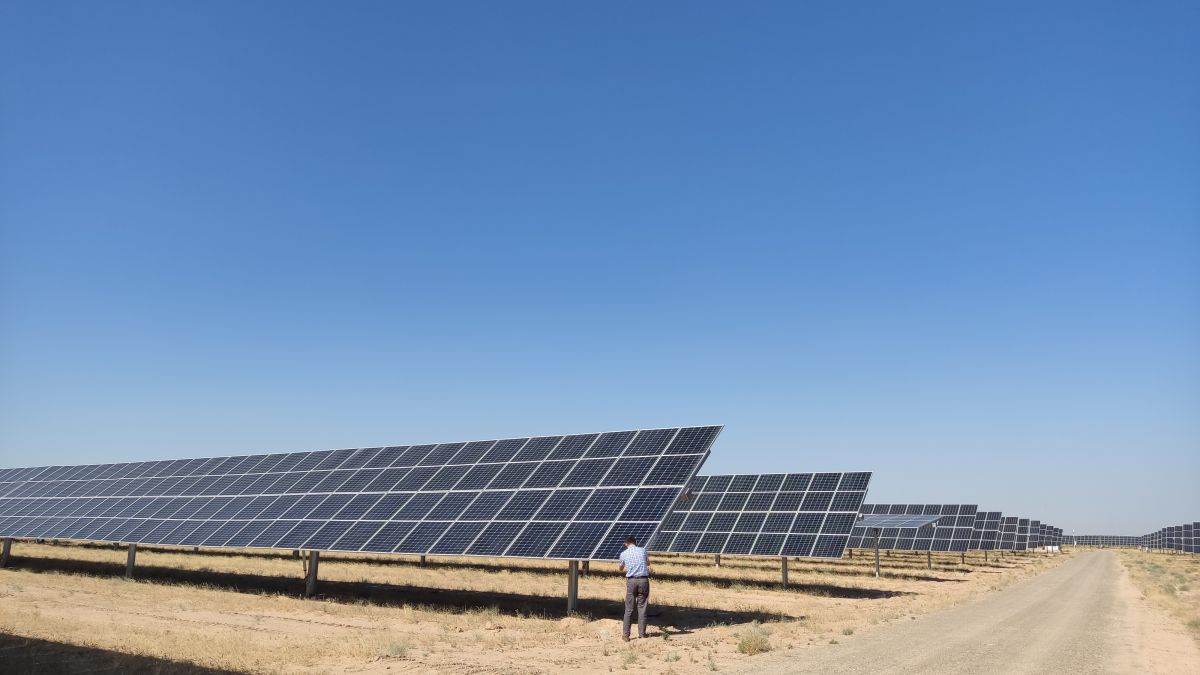 Tashkent, Uzbekistan, 7 July 2022 - Ministry of Energy and National Grid of Uzbekistan JSC is announcing the launch of Request for Proposal (RFP) stage of a tender to select independent power producers to develop solar PV plants in Uzbekistan on DFBOM basis. The tender is being carried out by the Ministry of Energy of the Republic of Uzbekistan, Ministry of Investments and Foreign Trade of the Republic of Uzbekistan and Public-Private Partnership Development Agency under the Ministry of Finance of the Republic of Uzbekistan. International Finance Corporation is acting as a lead transaction advisor to the Government of Uzbekistan in this project.
The tender includes 3 sites (250 MW in Bukhara region, 150 MW in Namangan region, and 100 MW in Khorezm region) with the total capacity of 500 MW. The winning developers are expected to design, finance, operate, maintain, and transfer the solar PV plants. For Bukhara site integration of the battery energy storage system has been added into the project scope.
Following the shortlisting of potential bidders for the 3 Solar PV Plants in Bukhara, Namangan, and Khorezm regions, announced on 30 March 2022, now the Request For Proposals (RFP) is being shared with 11 Prequalified Bidders who passed the prequalification criteria (in alphabetical order):
1. Abu Dhabi Future Energy Company PJSC – Masdar (UAE) – Large PV
2. Alarko Holding AS (Turkey) – Medium PV
3. Elsewedy Electric S.A.E. (Egypt) – Medium PV
4. GD Power – Powerchina Consortium (China) – Large PV
5. ACWA Power Company (Saudi Arabia) – Large PV
6. Jinko Power Technology Co. Ltd. (China) – Large PV
7. Nebras Power QPSC (Qatar) – Large PV
8. ReNew Power Private Limited - Ajlan & Bros Energy Company Consortium (India and Saudi Arabia) – Large PV
9. Solarpack Corporación Tecnológica S.A. (Spain) – Large PV
10. TBEA Xinjiang SunOasis Co. (China) – Large PV
11. Voltalia SA (France) – Small PV
The Bidders should take into account that the RFP Submission Deadline is 4 PM Tashkent time, on 10 October, 2022.
If you have any difficulties in downloading the document or accessing Virtual Data Room, please feel free to contact:
Ministry of Energy of the Republic of Uzbekistan
International Finance Corporation
Press Service of the Ministry of Energy of the Republic of Uzbekistan
07.07.2022

1198